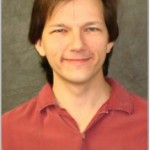 This concise one-hour webinar provides an overview of wireless, real-time, remote, 24/7 lab monitoring via a case study by our featured speaker Jason Trexler, Manager of Engineering Systems at Sage Products, Inc.
Attendees will learn about Sage's:
– Decision tree for upgrading to wireless, real-time monitoring
– Why they ultimately selected eviSENSE software and Labguard monitoring equipment
– Installation and training experience: How quick and easy was upgrade?
– Impact on lab operations: How Sage has improved productivity/saved money
After the case study, a technical specialist from AES Chemunex/bioMerieux/Performance Solutions will address technical highlights of eviSENSE and Labguard 2.
Featured Speaker:
Jason Trexler
Manager of Engineering Systems
Sage Products, Inc.
Jason focuses on software and systems that enable people to maximize their time spent on work and minimize their time spent moving paperwork around. He currently serves as a bridge between the stability, product engineering, and quality control groups and strives to combine the best of each department into a single, efficient system. He has worked in an FDA regulated environment for the past 8 years with an additional 5 years in an ISO certified company.